Our Hours:
PATIO SEATING
Thursday through Sunday 5:00-9:00pm (Fri & Sat open until 10pm)

Curbside takeout available during patio hours.
Who We Are:
We are Dan and Mollie. We are a husband and wife team who wouldn't want to open this restaurant with anyone else but each other. Our restaurant has been a family effort since the beginning, hence the name CRAFTED (a word borrowed from Mollie's father's business name). We both believe that food (and beverage) should come directly from the source, when possible, and the source IS Yakima, Washington. To us, family and community should come first, regardless of the industry. We moved to Yakima to make this a priority in our lives, and we want our guests to feel welcomed into our restaurant, as they would be into our home.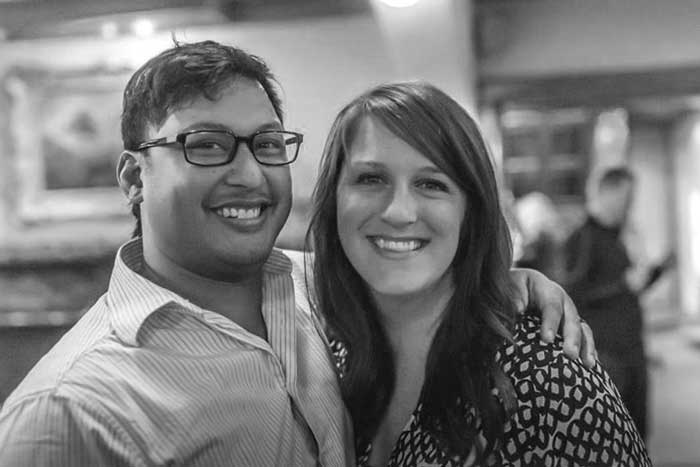 Dan & Mollie Koommoo
We are proud to showcase
the best and brightest

from our following friends
Bale Breaker Brewing Company
Borton Fruit
Buck Bay Shellfish Farms
COR Cellars
Cory's Clucking Eggs
Connie Lovett Duck Eggs
Cowiche Creek Brewing Company
Dagdagan Farms

Fruit City
Gilbert Cellars
Gilbert Orchards
Harstine Island Oysters
Highland Fruit
Interbay Meats
J&M Mushrooms
Jones Family Farms
Krueger Farms
Root Valley Farms
Roy Farms
Sundquist Fruit
Syncline Wines
Underwood Fruit
Washington Fruit
From the Source:
Authenticity drives our food and cocktail program. We strive to use ingredients that are closest at hand. Between our Yakima farms and neighboring suppliers, our ingredients don't travel very far to your plate or glass. We're proud of the creative food and cocktail program we've developed, similar to what you might find in a large city. We're certain Yakima is ready for this type of experience.